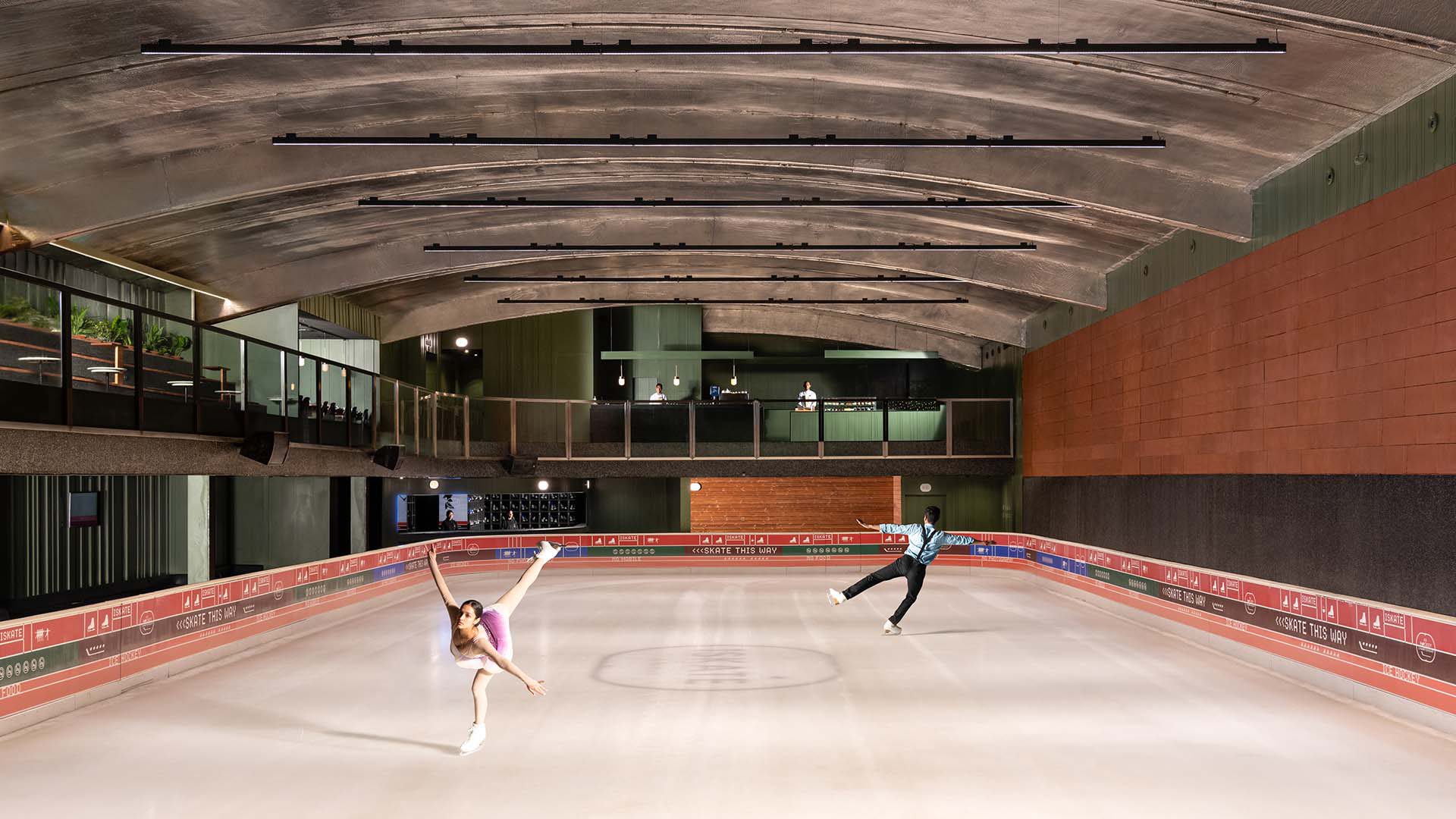 ISKATE by Roseate, a unit of Bird Hospitality Services (BHS), a vertical of Bird Group, is India's largest and only all-weather indoor ice skating rink located in Ambience Mall, Gurugram. Inaugurated in the year 2011 ISKATE by Roseate is spread over a sprawling 15,000 sq. feet. Over the years, it has evolved to be a popular lifestyle enter tainment destination which offers a unique experience of skating on real ice and can accommodate up to 150 skaters at any given point of time. In addition to an ice rink, the facility now hosts a training school, the ISKATE School, the faculty of which includes All India National coaches and athletes and regularly hosts training sessions spearheaded by international coaches visiting from USA, Canada, Russia, Korea and Germany. ISKATE by Roseate is also home to Roasted by Roseate, a premium café and patisserie and Upstage, a well-appointed co-working space.
FACILITIES
Photo Souvenirs
Take home the memories you created at ISKATE! After your skating session, reach out to our inhouse photographer for a photo souvenir. For charges, please contact any member of the team.
Lockers
Security lockers are available to secure your personal belongings during your skating sessions. For your safety, bags are not allowed on ice pad. ISKATE is not responsible for any personal belongings left behind.
Penguin buddies
Penguin buddies are skating aids which help your little ones skate with ease. The two handles on either side of the penguin's head ensures a tight grip and will help in building a correct skating stance.
Penguin Buddies have been approved by qualified skating coaches as a proper aid to help children get confidence on the ice and learn to skate while they grow.
iSKATE Shop
Do check out the ISKATE shop! A host of attractive merchandise like skates, t-shirts, keychains and much more are available.
BEFORE STEPPING ON ICE
choose a session which is convenient to you
long socks are mandatory
do not skate if you are pregnant
do not carry young children or babies on ice
do not skate whilst under the influence of alcohol
do not use mobile phones on ice. Leave them with a spectator or in a locker.
do not eat or drink on ice.
do not carry any bags on ice as this may affect your balance.
ensure your skates are fastened correctly
please be advised that strobe and laser lights are used during disco sessions. Skaters who are uncomfortable with such lighting effects should take heed accordingly.
WHILE ON ICE
skate in an anti-clockwise direction >> do not skate at an excessive speed
if you fall over, try to protect your head
please follow the instructions of the marshals who are there to ensure your safety
During ice resurfacing, keep off the ice
do not sit or climb on the ice rink boundaries
do not dig holes in the ice
no jumping, pushing or spinning
do not throw or play with the ice
please be considerate of less abled skaters